With Ballaké Sissoko, we have become accustomed to excellence, whether in his kora playing, which ranks him, all generations combined, among the best, or in the quality of his collaborations:
Vincent Ségal, his lifelong friend, with whom he will record two sublime albums, Chamber Music in 2009 and Musique de nuit in 2015; Ludovico Einaudi in 2003 with Diaro Mali.
The album Kitiké with Kasé Mady Doibaté in 2015 and the 3MA project with Driss El Maloumi and Rajery with Contre-jour in 2007 and Anarouz in 2017 then Djourou, in 2021, which brings together his friendly All-Star, Salif Keita, Arthur Teboul (Feu! Chatterton), Camille, Oxmo Puccino, Vincent Segal and Patrick Messina, Piers Faccini – "When I want to play with someone, I first have to understand how they work, build a friendship: that's my first benchmark. And that takes time." (B.Sissoko)
This excellence also deserved a label to match and No Format, today one of the most qualitative artists' labels, has been accompanying Ballaké for a long time. A regular dive into the No Format record library is of public utility, I assure you!
With his latest album, A Touma, Ballaké invites us to an intimate "tête à tête" with the natural extension of his body and mind, his Kora. And to extract the purest juice from it, he will record it in one afternoon, thus privileging improvisation.
On July 16, Ballaké will invite us to an intimate journey where the soul of his kora and the power of their dialogue will take us on a journey that only Ballaké has the secret!
An evening co-produced with the Association les Amis de Saint-Victor.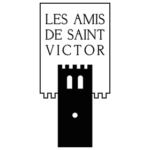 Photo credit © Benoit Peverelli
Ballaké Sissoko : kora and singing