Sylvain Luc Solo
Sylvain Luc, incomparable guitarist, takes us on a striking adventure in the company of some of the most prestigious guitar heroes, bands and pianists, all masters of melody. The space of his inspiration offers to the listener a panorama of sounds, harmonies and rhythms totally jubilant. The music goes beyond the instrument for an ideal vibration.
Gaël Horellou "Identité"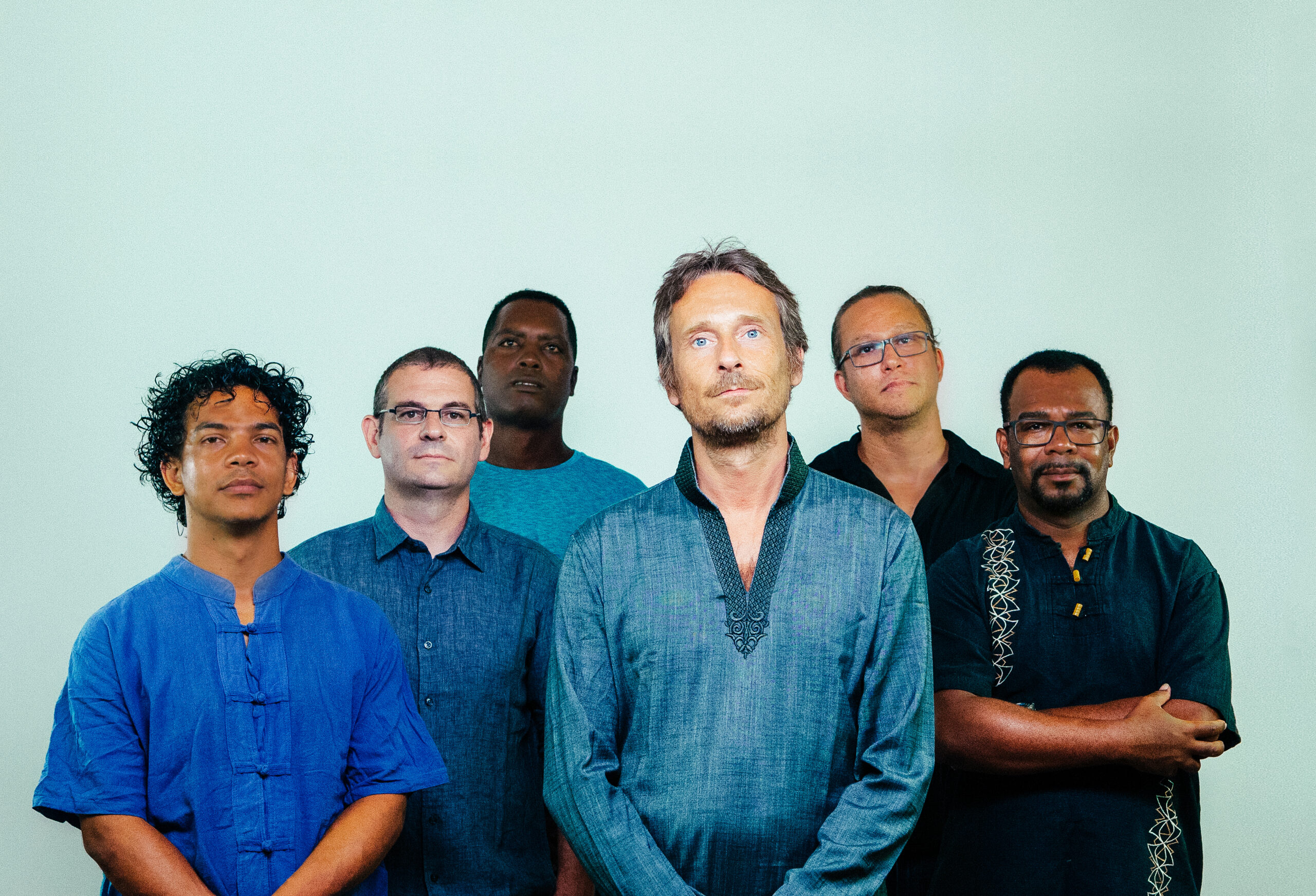 Fusion métissage, call it what you will, the level reached by Gaël Horellou and his companions is beyond. Beyond success, beyond the point of inflection of the question itself. Together they play jazz like maloya and they play maloya like jazz. The residency that the saxophonist undertakes in February 2015 on the island of Reunion has been fruitful. The encounter is fundamentally successful as an original fusional dialogue between the rhythms of the Indian Ocean and the harmonies of jazz. This fusion must be understood by the origin of these musics, with deep roots in the rhythm and the songs forged in the volcano of the revolt by souls in love with Freedom. The musicians play together, they listen to each other, they express themselves with conviction and virtuosity. The spirit at work transmits to the public an energy sometimes up to the trance.
Photo credit © Sarah Lenormand
Concert evening with tasting.
On the program :
– Tasting of wines from the Jouques/Rians region
– Restaurant and wine bar on site
– Art and gastronomy craftsmen
An evening with the support of the Metropole Aix-Marseille-Provence and the city of Jouques.


Photo credit © Sébastien Ben Duc Kieng
Gaël Horellou
Gaël Horellou : alto sax
Florent Gac : organ
Nicolas Beaulieu : guitar
Vincent Philéas : percussions, vocals
Guillaume Vizzutti : Roulèr, percussion, vocals
Vincent Aly Béril : Sati, percussion, vocals
Frédo Ilata : Congas, percussion
Romane Déconfin : Kayanm, FX percussion, vocals