JUNGLE WASTE 
JAZZ & ECOLOGY
The Jungle Waste Project, initiated with the aim of mobilising children on the themes of culture, jazz and eco-responsibility, is opening its third edition. It takes the form of a meeting between professional music and plastic arts artists and a young public, social centres and various social structures. It takes place in two main phases before the festival in the sites of the structures and during the festival, assembly and exploitation. Each year, the giant letters MARSEILLE JAZZ are entrusted to an artist for an innovative proposal. The participation of children and young people in the construction of a decorative element in the heart of the Palais Longchamp site has created a bond of ownership and pride that fits perfectly with our initial objective and reinforces the message of protection and preservation of the environment. In a prestigious location in Marseille, at the heart of a major city event, young people take action to share the results of their action with a very large audience.
Objectives:
To act in a spirit of collaboration and upcycling
All the participating structures are also carriers of the message of recycling, selective sorting… the materials for the creation of the instruments are only recycled materials that the structures and we provide.
Creation of scenographic and decorative elements for the Marseille Jazz des cinq continents festival.
A series of mediations and 5 workshops for 20 people: once a month between February and June
A workshop to assemble and hang the works in situ in July.
Dates: February to June 2024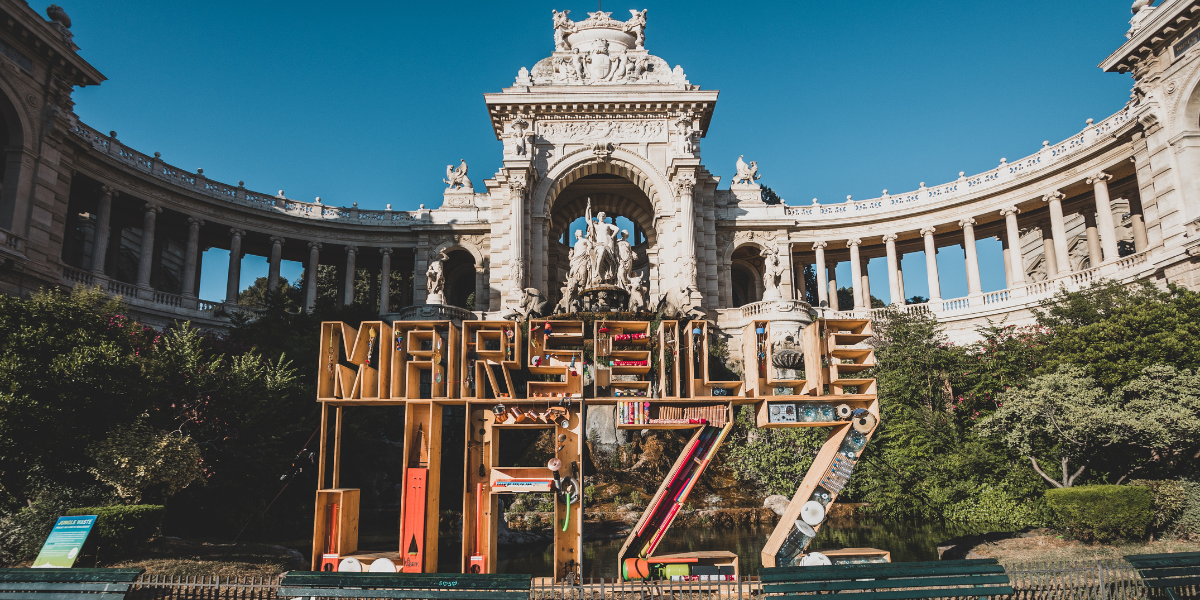 JAZZ, A CONTEMPORARY MUSIC
Musical journey and discovery of jazz through rap, hip hop… *Adapted for the closed environment of the Luynes prison.
*Adapted for the closed environment of the Luynes prison.
A series of 4 workshops with four artists for 8 people: listening to music, initiation.
A concert by the group Namasté in the prison for 30 people. July 2024
Possibility of the concert being broadcast live on Radio Grenouille.
Dates: June to July 2024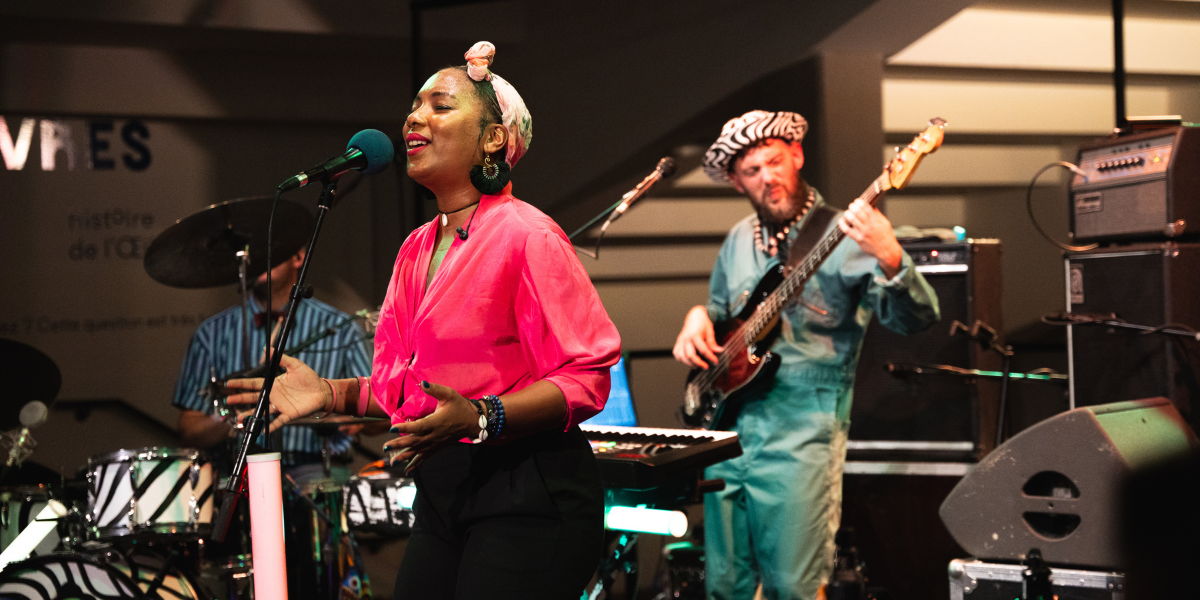 ---
THE FREE ROUTE
Detailed calendar of all the free proposals of the Festival from April to November.
Drafting and distribution to all the social structures. Special welcome for the structures when they come, meetings with the artists after the concerts, time for exchanges.
SOLIJAZZ TICKETS & INVITATIONS
Solijazz, a festival for everyone.
A €1 ticket for the Marseille Jazz Festival.
The tickets are co-financed by the participating town halls in the City of Marseille, and are available at the rate of €1 for social structures.
In 2023, participating Town Halls 1-7, 4-5, 11-12, 15-16.
680 tickets on offer
INVITATIONS
The association offers invitations via our social partners (Cultures du Cœur and partner organisations) for all concerts, in Marseille and outside Marseille, with no artistic distinction.